Automate document processing
03/09/2023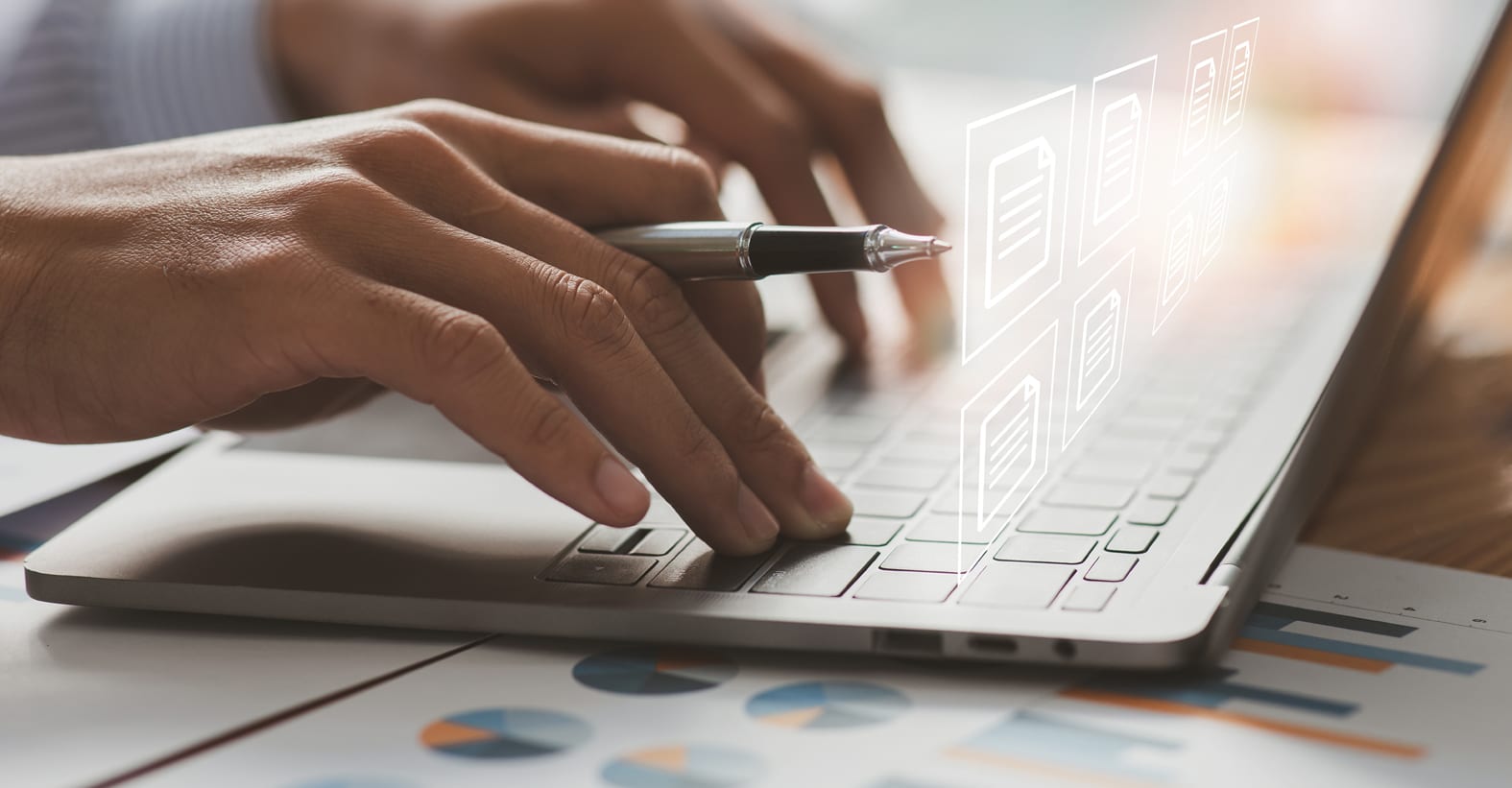 Extract data from standard documents with high accuracy and recognize relationships even in long, complex documents: The question is not whether it is useful, but how great the potential is in intelligent document processing in detail.
From time-consuming to business accelerating
Intelligent document processing & optimizing processes
More or less hidden, our business documents contain information that we need to complete individual work steps, strategically develop the portfolio of offerings, identify potential risks for the company, or make informed business decisions.
The potential is great - but complex document processing remains out of reach for many organizations, and recognition rates for standard document processing are not as high as they could be. Intelligent document processing can enable the sustainable, scalable automation of processes.
Potential: Automate document processing
Process acceleration
Document processing – fast, precise and at human level
Not only documents such as invoices or purchase orders, but also contracts, research papers, CVs, job references, (technical) documentation or doctors' letters can now be analyzed for specific information using intelligent document processing - quickly and with a very high degree of accuracy. The analysis possibilities go far beyond the position-based reading of numbers. The AI technology recognizes paragraphs, clauses, contexts - even if the relevant text passages are not formulated uniformly and are located in different places in the documents.
On this basis, companies can extensively digitize their business by optimizing and opening up new use cases for document processing. Specifically, this can not only save a lot of time, but also revolutionize the entire work process.
Process automation increases efficiency, real-time information ensures greater productivity, employees are relieved of routine activities and can focus on the actual core value creation of the company.
In this way, intelligent document processing becomes not just a pure cost-saving measure, but a lever for more sales with higher margins.
Digitization of document-based, complex processes
Automation of previously manual activities
Time savings / revolutionized work process
Increased efficiency / leverage for more sales with higher margins
Invoices, purchase orders, delivery bills
Optimize document processing for standard processes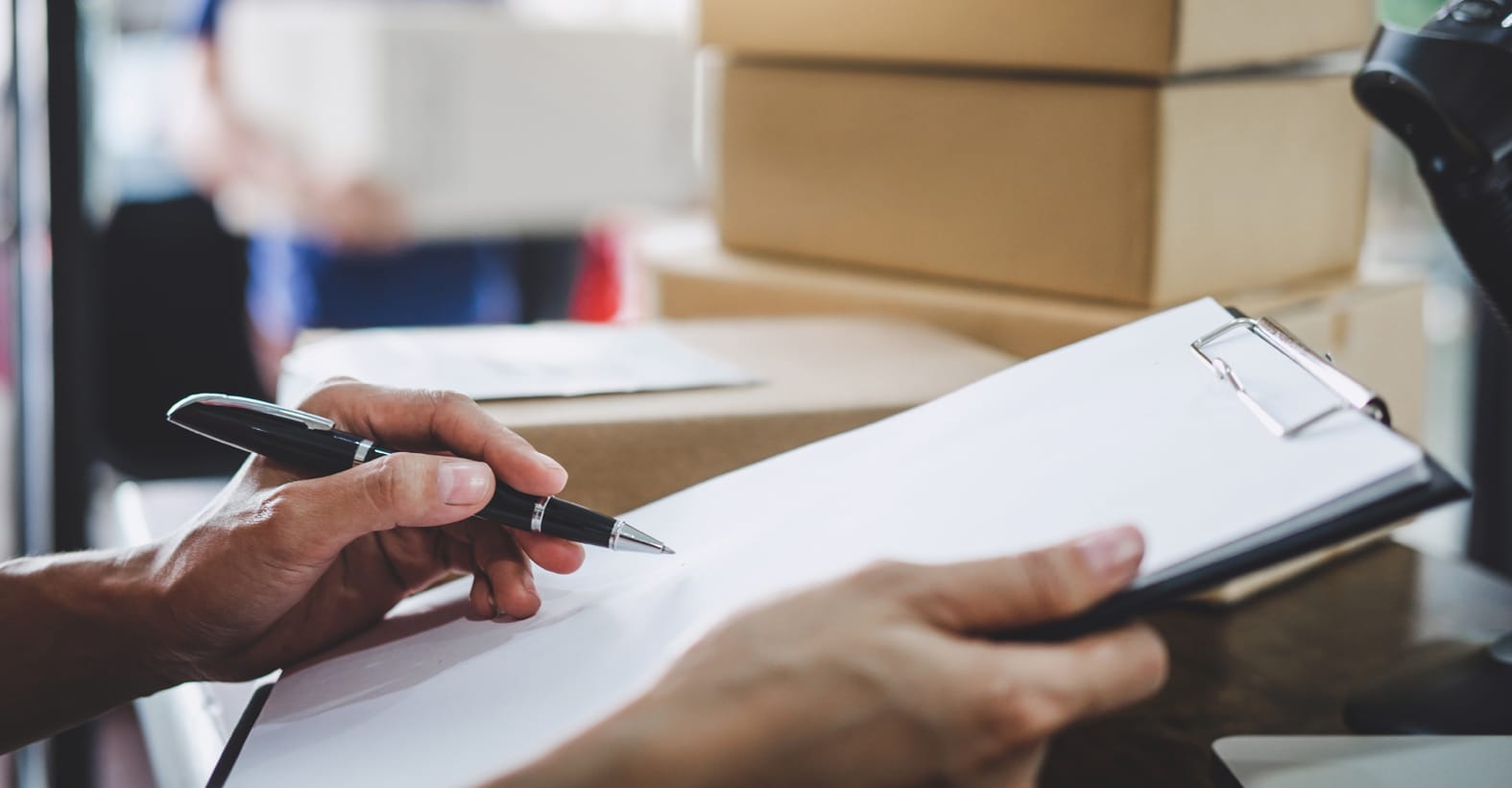 Many companies are already focusing on reading out documents such as invoices - although here, too, they usually rely purely on OCR (Optical Character Recognition). Often, the software has to be adapted to the company's specific requirements and templates have to be created individually for each supplier in order to achieve an acceptable recognition rate. Current systems quickly reach their limits, especially when it comes to automated document processing of delivery bills and orders.
Modern AI technology can significantly increase recognition rates when used for document processing without much adaptation effort for individual suppliers. This is because information does not have to be in a specific place to be reliably recognized by intelligent document processing. Regardless of the structure of a document, the actual content can be recognized - through contextual analysis of the content. This means that information is not only recognized purely at the item level, but every piece of information contained on the document is related to every other piece of information.
Complex documents
From the contract to the research paper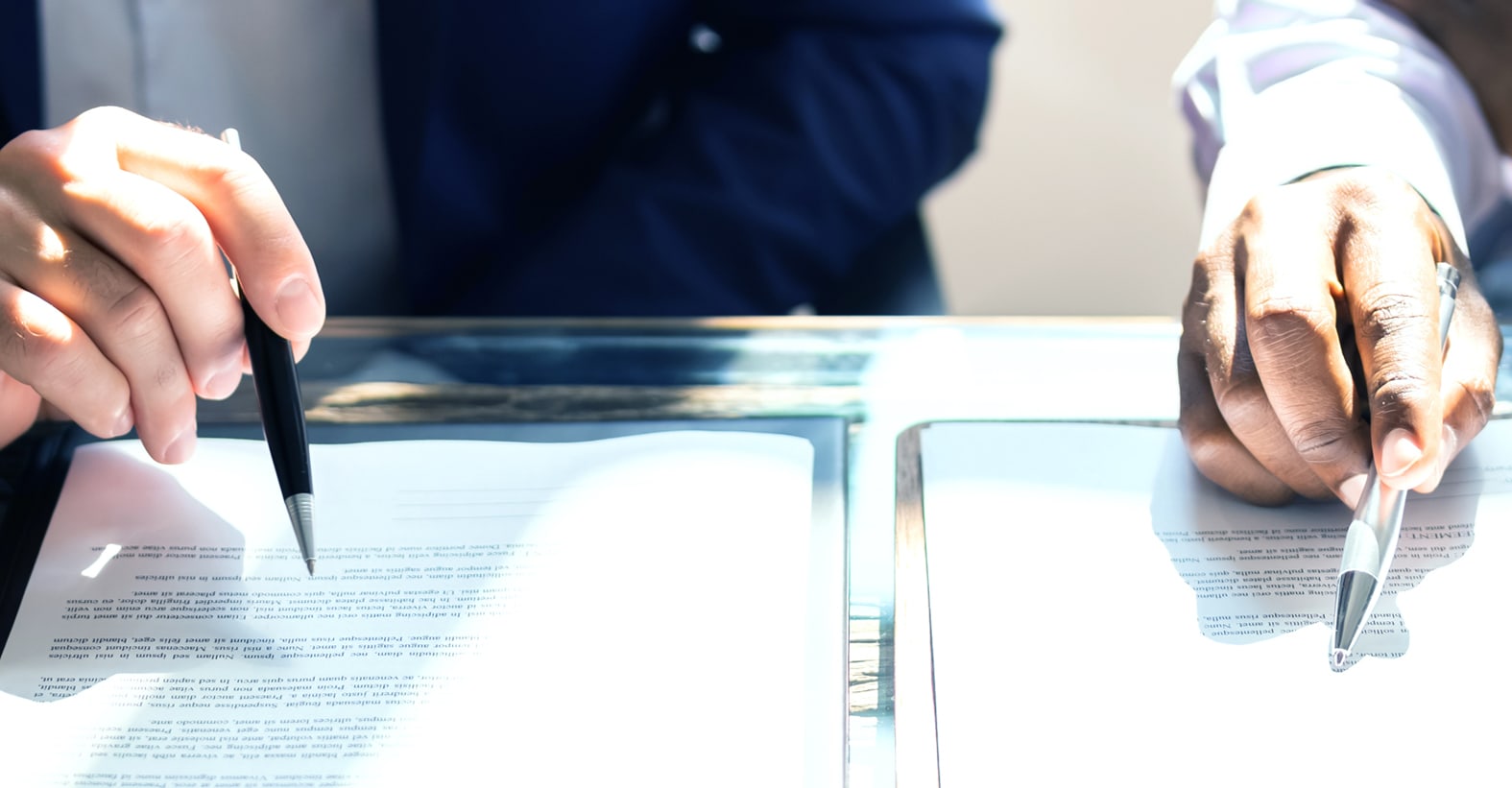 Automating document processing at the cutting edge: Without the support of AI technology, finding information in long, complex documents is time-consuming, often only possible with "manual" effort from experts. This is the case, for example, when checking contracts for certain risk clauses or when matching job application documents with the required skillset.
Different, often long records, files or documents have to be analyzed. The texts are rarely available in standardized formats. Natural Language Processing (NLP) with Deep Learning methods makes it possible to extract core information from these documents quickly and precisely, thus optimizing and automating document processing… The relevant passages can be output highlighted in the document, which significantly speeds up the editing process.
Of course, the important data from the documents can not only be marked, but also extracted and transferred to downstream systems for further processing. Example contracts: Dates, deadlines, contracting parties, critical clauses - everything can be made available automatically from contracts in the form of data. Information from studies or extensive documentation can also be extracted in a structured manner and used for a wide variety of purposes. Be it for reconciliation or for quick availability to different parties. The relevant characteristics can be defined for specific industries and output to the right places tailored to the specific process using intelligent document processing.
The treasure in the archive
Analysing existing documents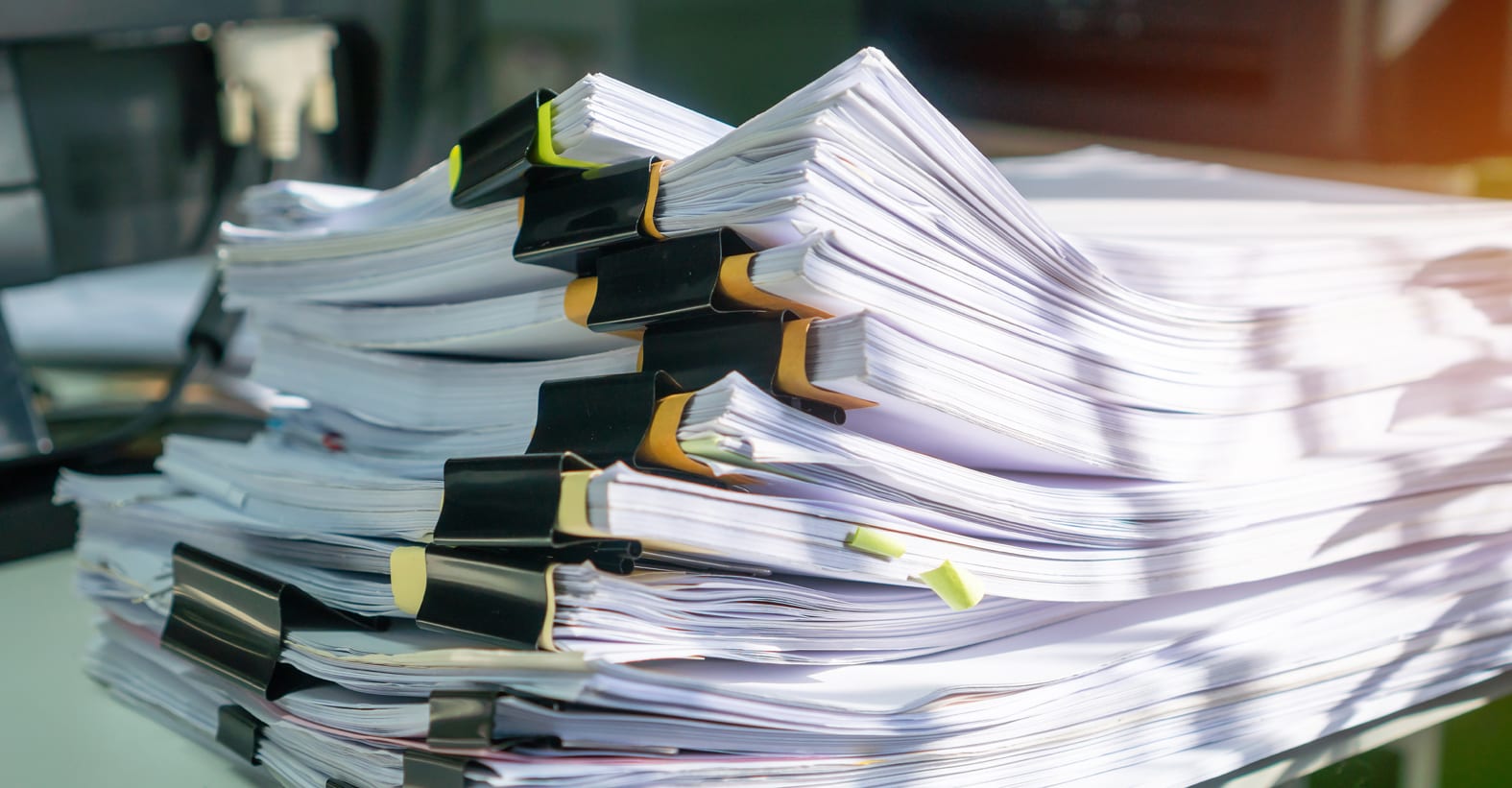 Intelligent document processing, however, not only supports the processing of incoming documents - large inventories can also be analyzed in a structured way. It is therefore possible to extract the important data from hundreds (or more) documents. The valuable information that already exists, but was previously "hidden", is thus accessible, which makes it possible, for example, to check the entire contract portfolio for specific risks.
The path to intelligent document processing
Process-oriented, practical and targeted focus
From plug-and-play solutions for reading out standard information to the implementation of special use cases - the possibilities for using AI technology on the document are diverse. The first step to successful deployment is a conversation. AI experts with extensive specialized knowledge around intelligent document processing can provide answers to the most important questions: Is the use case feasible? What requirements must be met? How long will it take to implement? What does the implementation cost?
In the case of very complex projects, the strategists provide all-round advice - from the definition of requirements and the project framework to the precise planning of implementation and support throughout the project. It is important to consider the solution for intelligent document processing in the specific business context and to align it conceptually with the underlying processes.
Optimize document processing with high-tech software
AI system for intelligent document processing
Based on Natural Language Processing (NLP) with Deep Learning methods
Perfectly integrated into the existing IT landscape and aligned with downstream processes, the kinisto intelligent document processing system ensures the automation of processes involving text and documents. The "Contextual AI" recognizes information in context and makes it usable. Data matching and connection to leading systems make the software a seamlessly integrated process optimizer and accelerator.
As a specialist in the AI field "Intelligent Document Processing with Natural Language Processing based on Deep Learning in practical use", kinisto provides holistic consulting. We are strategists who want to use the latest AI technology in a meaningful way to achieve the greatest possible benefit for our customers. Contact us - we will be happy to advise you!